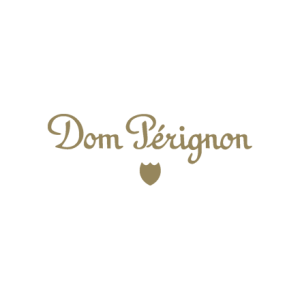 Dom Perignon Iconic Champagne for Celebrations and Luxuriety
Dom Perignon, one of the iconic champagne brands, boasts an intriguing history. It all started when Dom Perignon first established himself at Abbey Hautvillers in 17th-century Champagne in France as a Benedictine monk dedicated to wine-making - with passion at his core. Dom Perignon dedicated himself to perfecting his craft and revolutionizing champagne production as we know it today.
The Dom Perignon Champagne Series
Dom Perignon Vintage

Dom Perignon Rose

Dom Perignon P2 and P3

Dom Perignon Lady Gaga

Tasting Notes: Exploring Dom Perignon Champagne
Venture into the exquisite world of Dom Perignon Champagne and explore a symphony of flavors! Experience delicate floral aromas, vibrant citrus notes, crisp green apple crispness, rich, creamy undertones and tantalizing toasted bread notes all coming together into an unforgettable sensory journey. Elevate your Champagne tasting experience with Dom Perignon's unique and captivating flavors!
At DC Wine and Spirits, you can find numerous gift baskets to pair perfectly with Dom Perignon bottles, from Godiva chocolate boxes and cheese baskets to snacks and other food goodies - making these the ideal choices for every special event or holiday celebration! Our specialty baskets make the ideal keepsake.
How to Select and Buy Dom Perignon?
When it comes to selecting and purchasing the ideal bottle or gift basket of Dom Perignon, several key factors need to be taken into account in order to make an informed decision. Here are a few suggestions to assist in making an intelligent selection:
Occasion: Consider why and for what occasion you are selecting Dom Perignon. Is it for an important celebration like a wedding or anniversary, corporate gifting, or to show appreciation of someone special in your life?
Vintage: Dom Perignon offers an array of vintages, each one boasting distinctive characteristics. When selecting one to present to someone special, take into account their preferences as well as any subtle nuances present within different vintages.
Gift Baskets: When selecting a Dom Perignon gift basket, take care to explore its contents carefully. Look for complementary items that enhance the champagne experience, such as gourmet chocolates or artisanal cheeses from small producers, crystal flutes or crystal decanters. Be sure that it matches up perfectly with the recipient's tastes and preferences!
Budget: To set an affordable yet luxurious experience, establish your desired budget and explore your options within that range. Dom Perignon offers bottles and gift sets at various price points that allow you to find something suitable within it.
Personalize: Add an emotional touch to your gift with a personalized bottle from DC Wine & Spirits - making the present even more meaningful and unforgettable!
Expert Advice: Need some assistance choosing your Dom Perignon bottle or gift basket? Contact DC Wine & Spirits' knowledgeable staff for expert guidance on choosing one.
Dom Perignon (FAQs) :
Q: What makes Dom Perignon Champagne special?
A: Its characteristics distinguish it from other champagne brands
Dom Perignon Champagne is widely acclaimed for its unmatched quality and craftsmanship. Crafted with meticulous grape selection procedures and following traditional Champagne production processes, the resultant Champagne boasts complex flavors, exquisite aromas, and an impressive aging potential.
Q: Will Dom Perignon Champagne age over time?
A: No. Dom Perignon Champagne has exceptional aging potential. Over time, its flavor will become deeper and more complex as its storage conditions remain cool temperatures and consistent humidity levels. Proper storing conditions for aged Dom Perignon Champagne should include storage in cool temperatures with consistent humidity levels for optimal aging potential.
Q: How is Dom Perignon different from other Champagne brands?
A: Dom Perignon stands out for its unwavering dedication to quality and its focus on producing vintage Champagne only, unlike many other Champagne brands that produce non-vintage or entry-level cuvees - an underlined commitment to crafting exceptional bottles of bubbly.
Q: Is Dom Perignon worth its price tag?
A: Absolutely. Dom Perignon Champagne is considered to be an ultra-premium Champagne and priced accordingly. Its exceptional quality, craftsmanship and prestige all add value. Perfect for special events or those seeking an extraordinary Champagne experience!
Q: Can Dom Perignon be enjoyed without food?
A: Absolutely, though be careful as its aroma might distract.
Dom Perignon Champagne is an exceptionally versatile offering, perfect for enjoying on its own or pairing it with any number of culinary delights for an enhanced dining experience.
Q: For how long should Dom Perignon be chilled before being served?
A: Before serving Dom Perignon Champagne, it should be chilled between 8degC to 10degC (46degF to 50degF). This temperature range allows it to showcase its flavors and aromas optimally, without over chilling. Avoid exceedingly low temperatures; they may dilute some of its complexities.
Also Explore
Champagne Gift Baskets | Champagne Collection | Luxury Champagne | Rose Champagne Gifts | Congratulation Gifts | Thanksgiving Gifts | Corporate Gift Baskets | champagne delivery areas