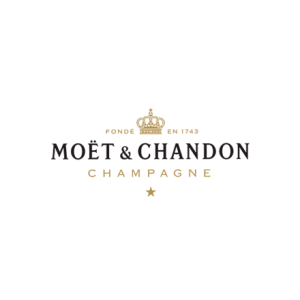 Elevate Your Moments With Our Marvelous Collection Of Moet & Chandon Gifts
Be it any significant holiday, occasion, or a special shared moment of life, if you ever intend to greet a loved one, a bottle of champagne would make a thoughtful choice with its tantalizing dazzle, finesse, and embodiment of the finest French sophistication stirring the celebratory ambience. And in the vast world of champagnes, if you are looking for a champagne brand that serves the touch of luxury with an impressive surface of affordability and accessibility, it has to be Moet & Chandon. No wonder Moet champagnes are most popular globally, with millions popped each year!
Which is why we are thrilled to announce an exquisite selection of Moet gifts in our extensive collection of champagne gifts. Like most of our champagne brand picks, in our collection of Moet gifts, you will spot a wide array of bubbly adventures. Further, each Moet champagne bottle comes thoughtfully paired with scrumptiously assorted gift baskets, sets, and boxes. This impressive variety is curated to serve an impressive versatility, allowing each customer to buy a Moet Chandon gift with respect to the occasion, recipient, and budget, and that too with quirky personalization options to explore.
You know what's even more special? These Moet gifts are also great companions when you are facing a crunch in hosting and feasting errands or want to gracefully indulge or unwind.
Discover Our Diverse Selection Of Moet Champagne Bottles
In our Moet gifts collection, the standout is the versatile yet sophisticated range of Moet champagne bottles. Each Moet bottle, synonymous with the brand's top-notch quality, exudes unparalleled versatility in its unique craftsmanship and style. These various types of champagne within a single brand will allow you to select and send a bottle of Moet as a gift with precision, catering to the recipient's specific bubbly preferences, occasion at hand, and budget constraints.
Notable Options:
So, consider buying a Moet bottle today to add a touch of elegance and luxury in the best way possible. Cheers.
Marvelous Moet Champagne Gift Baskets For Thoughtful Gifting
After acquainting yourself with our extensive range of Moet & Chandon champagne bottles, each artfully arranged to create spectacular wine and food pairings, you'll find they serve more than just gifting purposes to create for family, friends, and business associates. They invite you to unwind, host gatherings, and indulge in a lavish manner.
Thoughtfully Curated:
Foremost among our offerings are thoughtfully curated Moet champagne gift baskets. These pair diverse Moet champagne bottles with an array of delectable treats, spanning from silky chocolates to sweet and savory snacks such as cookies, olives, pastries, crackers, spreads, cheese, and more.
Stunning Packaging:
Whether you choose a Moet and Chocolate Hamper or prefer a Moet champagne complemented by a savory twist, you'll discover numerous options that cater to the recipient's taste preferences, enhancing your gift-giving experience holistically. Beyond this appetizing charm, each Moet gift basket oozes splendor through its impeccable arrangement and gorgeous packaging.
As you pursue our selection, each of our Moet champagne gift baskets exudes an air of mystique. They feature crystal-shiny champagne bottles adorned with golden-dusted ribbon-like collar designs, showcased alongside vibrant gift baskets. Silky drapes and wraps further accentuate this captivating contrast. Speaking of durability, each Moet Chandon gift basket boasts jaw-dropping sturdiness, equipped with robust carriers. This not only ensures a secure transit but also empowers you to confidently handle and hand over your chosen Moet gift hamper.
Moet Gift Sets and Boxes - Other Options For Elegant Gifting
Beyond our opulent Moet champagne gift baskets known for their grandeur, abundance, and magnificence, we proudly present a superbly curated selection of Moet gift sets and Moet gift boxes. These bubbly assortments replicate the elegant elegance of minimalist styles! They are the perfect choice when extending greetings to someone who appreciates simplicity, for occasions with a more subdued vibe or moments when you want to present a premium Moet champagne bottle, and a modest pairing will suffice.
Moet Gift Boxes:
Within our Moet gift box collection, you'll find a perfectly paired Moet & Chandon champagne bottle, accompanied by elegantly packed chocolates. Each Moet & Chandon gift box is meticulously designed in our signature style, boasting a regal black hue. Crafted with impressive sturdiness using quality materials, these boxes feature a velvety, cushiony base and precision-cut inserts, ensuring the secure arrangement of the boxed Moet and Chandon and its accompanying delicacies.
Moet Gift Sets:

Moreover, you have the option to explore our Moet and Chandon champagne gift set collection, featuring Moet champagne bottles with modest pairings of chocolates, exquisitely crafted in a spectrum of styles and flavors. In addition to this delectably sweet Moet & Chandon gift set, you can also opt for a stylish Moet Champagne Flute Gift Set. A Moet and glasses gift set like this not only impresses with its chic appeal but also proves to be a practical choice for pouring and savoring bubbly, enhancing its flavors, aromas, and effervescence to the pinnacle.
Celebration Every Occasion With Moet Gifts
Our extensive collection of Moet gifts offers versatility, catering to various occasions with the perfect selection for each celebration. Choose from an array of Moet champagne expressions alongside an abundance of assortments. Whether your upcoming event is laid-back, such as Thanksgiving or Housewarmings demanding easygoing hosting gifts, a formal corporate affair necessitating client recognition presents, or a significant milestone like Anniversary, Birthdays Or Christmas, we've got you covered for all your gift-giving needs.
Don't hesitate! Order today from our diverse range of Moet gifts and treat your loved ones to the tantalizing taste of luxury with sheer magnificence. Whether you're searching for Happy Birthday Moet champagne, Moet Christmas gifts, a Moet Valentine's Day present, or a Moet Wedding gift, there is an ideal selection waiting for you.
Tailored Moet Gifts For Every Recipient
Moët gifts encapsulate cherished memories, offering a perfect way to express sentiments to diverse recipients—friends, family, or corporate connections. You can choose a Moet gift confidently in alignment with a recipient's taste preferences while keeping a sharp eye on your budget.
For Loved Ones - Family, Friends and Special Someone.
Corporate Gifting:
Additionally, you can easily manage corporate gift-giving by placing a Moet gift order online with us, either in modest quantities or in bulk by filling a Bulk Order Form. Unwind because, all year, no matter what the season is, we are available around the clock to help you express gratitude and appreciation to your employees, clients, partners, and other business associates gracefully on significant corporate events like business tie-ups, promotions, retirements, and the holiday season.
Personalized Moet Bottle and More For a Special Touch
The contemporary pace of gift-giving is adding a personal touch to your presents that not only makes your thoughtfulness behind the present shine but, occasionally, also turns the present into a lovely keepsake that the recipient will cherish for a very long time. Which is why we let you adorn your wide collection of Moet gifts with the sophisticated charm of personal flair through quirky personalization options.
Customize Your Moet Gift Assortments:
Within our personalization options for Moet gifts, we first grant you the freedom to pair any Moet bottle with any gift basket, gift set, or gift box. This will facilitate the design of a bubblicious wine and food pairing, be it a personalized Moet champagne gift set, basket, or box, that will perfectly match the occasion's vibe and recipient's taste preferences, while assisting you in not breaking the bank.
Personalized Bottles and Boxes:
In addition to this, we offer the choice to send a personalized Moet bottle. You can buy a Moet Chandon customized bottle by choosing one of the options of Hand-Painted Sparkling Wine Bottles or Custom-Printing, which assist in decorating the bottle with decoupage-inspired personal messages to the bottles and even a Moet box gift. Imagine sending in a Moet happy birthday bottle on a loved one's birthday. Whoa!
A custom Moet bottle or box won't just express your deepest sentiments in a stylish way but can also assist in branding goals via business logos if you are carrying out corporate gifting errands.
So, why wait? Place your orders for today and surprise your loved ones on significant celebrations with a new level of charisma with personalized Moet gifts, each further backed by our complimentary gift cards that let you pen down your sentiments at no cost.
Experience Seamless Moet Gift Delivery USA With Us
Quality delivery plays a crucial role when you practice gift-giving online. Which is why, when you choose Moet online delivery with us, we make sure to value your trust by offering hassle-free delivery services across the USA, with the exception of P.O. Boxes or APO addresses. As an extension of our meticulously designed Champagne Delivery, our Moet gift delivery services offer a seamless gift experience by delivering every purchased Moet gift with complete punctuality and damage control.
Punctuality:
In terms of punctuality, we make sure to combat the crunch of time to let you swiftly send Moet as gift. The crucial steps taken to ensure swift Moet gift delivery are: upgraded website configuration guaranteeing a smooth ordering process; partake with premium delivery partners; and our seasoned customer support team, which remains active 24/7 to assist you, provide you with on-time delivery confirmations, and promptly resolve any unexpected issues during Moet gift delivery. To suggest, when you have a gift-giving plan well planned, it is always suggested to shop for Moet gifts according to the cut-off dates.
Damage-Control:
Apart from that, the full emphasis is placed on damage control to ensure a quality transit of the Moet gifts during the transit. Each Moet gift is shipped securely with deliberate and sturdy packaging, making sure there is no unexpected mishandling or damage from the moment we ship the Moet gift to the moment it is delivered to its final destination. Whether you are seeking Moet champagne delivery in NYC, Moet gift delivery in Los Angeles, or Moet champagne delivery in Philadelphia, we have got you covered.
Place your trust in us today and thoughtfully toast your most valued relationships, whether you wish to send a bottle of Moet, a mini Moet gift set, a Moet and chocolate hamper, a Moet ice champagne gift set, or any other Moet champagne with a gift basket, set, or box.
Enjoy Same Day Moet Gift Delivery In The DMV Area – Don't Miss Out!
For added convenience, we offer same-day Moet online delivery in specific locations in Virginia, DC, and Maryland. You can only avail of this facility of same-day Moet champagne delivery if your orders are placed before 2 p.m. on business days.