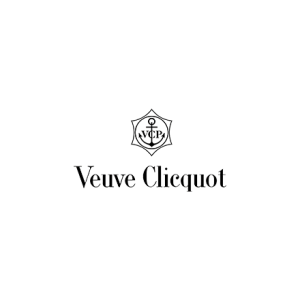 Veuve Clicquot - The Essence Of Elegance And Excellence
Veuve Clicquot, a renowned champagne brand, embodies luxury and refinement. Founded in 1772 by Philippe Clicquot in Reims, it aimed for "crossing borders" and it was his widow, Barbe-Nicole Ponsardin, who courageously brought the business back from the brink of destruction in the early 1800s.
Today, Veuve Clicquot stands tall, boasting a legacy of over two centuries. Globally celebrated, Champagne Veuve Clicquot epitomizes an unwavering commitment to quality, craftsmanship and innovation. Whether for wine enthusiasts seeking sophistication or a momentous birthday or anniversary celebration, the elegance of Veuve Clicquot Yellow Label bottles and Veuve Clicquot Gifts never misses to set the perfect vibe.
Mark Momentous Celebrations With Our Veuve Clicquot Gifts Collection
Elevate your upcoming celebrations with our exquisite collection of Veuve Clicquot Gifts. From weddings to housewarmings, each Veuve Clicquot gift exudes utmost grandeur, notably bottles like Veuve Clicquot Brut and Veuve Clicquot Rose, and the retro Veuve Clicquot gift box.
Our collection also includes Veuve Clicquot gift baskets and sets, intertwining Veuve's style with scrumptious delicacies like cheese, snacks and chocolates, creating heart-captivating pairings for each intended recipient.
So why wait? Make a statement, pop the cork on your extraordinary adventure with a delightful Veuve Clicquot champagne gift today and watch as memorable moments effervescently bubble to life.
Enjoy Our Convenient Veuve Clicquot Delivery in Your Neighbourhood
Our Veuve Clicquot delivery services prioritize hassle-free delivery for thoughtful gift-giving. With a focus on speedy and safe delivery, we ensure that your Veuve Clicquot gifts reach your loved ones and corporate ties in the United States in a hassle-free manner. For added convenience, we offer same-day Veuve Clicquot delivery in Washington D.C & Northern Virginia, including Arlington, Falls Church and Vienna, for orders placed before 2 pm on business days.
Throughout the process, our 24/7 customer support keeps you informed at every step, from confirming the shipment to providing updates during transit and ensuring the final delivery of the Veuve gift. So, have us on board today if you are planning to greet a bubbly lover gracefully with a Veuve champagne, Veuve gift set, or Veuve gift basket in no time.