Showing 1 to 16 of 16 (1 Pages)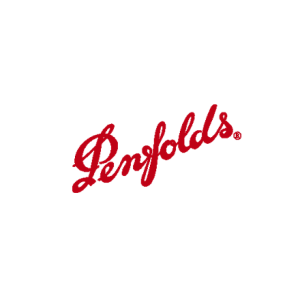 Penfolds: The Flagship of Australian Wine Making

In 1844, Dr. Christopher Rawson Penfolds and his wife Mary founded Penfolds in the suburb of Magill, near Adelaide, South Australia. Surprisingly, Penfolds Company began as a small family operation, crafting wines initially for medical purposes, but as time passed, it etched its name into Australian wine history.

The Penfolds winery became renowned, resonating with wine admirers globally due to its unwavering commitment to winemaking excellence and innovation. Major breakthroughs included the iconic Penfolds Grange Hermitage in 1951, led by Chief Winemaker Max Schubert, and its acquisition by Treasury Wine Estates in 1976.

Today, Penfolds wines are the most sought-after choices, captivating wine admirers and fostering an appreciation for Australian wine craftsmanship. Penfolds has earned numerous awards and accolades over the years, including the prestigious Jimmy Watson Trophy multiple times, and is redefining growth possibilities in the wine industry by working in areas of expansion, sustainability, and collaboration.


Buy Penfolds Wine Online and More to Celebrate in Style

Penfold's wine excels on the global stage, making it an ideal choice for those looking to indulge themselves, express affection to loved ones, or acknowledge valued business ties, including employees, clients, and partners. No matter the occasion, a Penfolds gift sets a charming backdrop to celebrations, making it ideal for all milestones, particularly birthdays and anniversaries.

To add a touch of elegance to your milestones, we offer an exclusive collection to buy Penfolds wine online, featuring jaw-dropping expressions of Penfolds Cabernet Sauvignon and Penfolds Shiraz: Penfolds Bin 407, Penfolds RWT Bin 798, and Baby Grange "Penfolds Bin 389".

Each Penfolds wine stands magnificently on its own, and for a more delightful experience, consider pairing it with our delectable baskets, sets, and boxes featuring scrumptious chocolates, crackers, spreads, cookies, and more.


Take Gift-Giving a Mile Beyond With Personalized Penfolds Wine Gifts

Personalized gifts are the latest trend in gift-giving, and that's why we offer you the opportunity to send your selected Penfolds wine gifts in a tailor-made fashion. With our numerous customization options for Penfolds wine gifts, you can greet your friends, family, and coworkers in a lasting way, showcasing your thoughtfulness.

You can choose from a variety of delectable assortments and pair any bottle of Penfolds wine with them to create a Penfolds gift set or Penfolds gift hamper that the recipient will adore. Additionally, we offer hand-painted bottles, complimentary gift cards, and custom-printing options for each Penfolds gift box and bottle.

So, don't wait any longer—order today, surprise your loved ones, and elevate your celebrations to a whole new level of charm with Australian red wine Penfolds.


Avail Our Hassle-Free Penfolds Wine Delivery Across the USA

Time and safety are crucial factors when you are sending a gift from afar, which is why we have designed our Penfolds delivery services carefully to ensure that you can send Penfolds wine gifts to your business ties and loved ones across the United States seamlessly.

**For added convenience, we facilitate same-day shipping across the USA. Rest assured, same-day Penfolds wine delivery is available in specific areas of Northern VA, DC, and Maryland, for orders placed before 2 p.m. on business days.

Throughout the Penfolds delivery process, our seasoned customer support team is active to assist you, from the moment the order is shipped until it reaches its intended destination. So, entrust us today and elegantly honor the relationship you cherish the most in your life, be it with a bottle of Penfolds wine, a Penfolds gift hamper, a Penfolds gift box, or a Penfolds gift set.