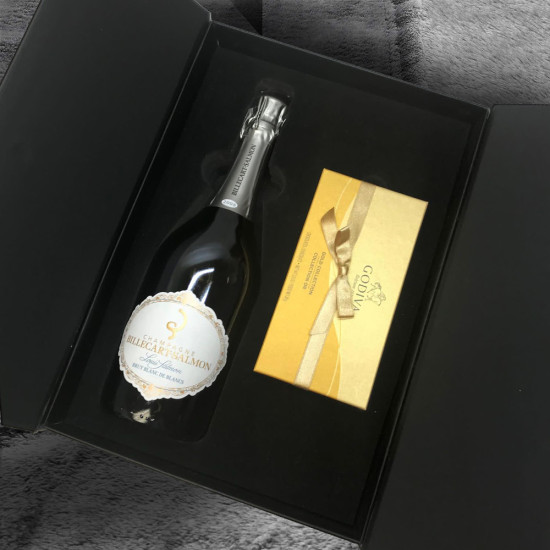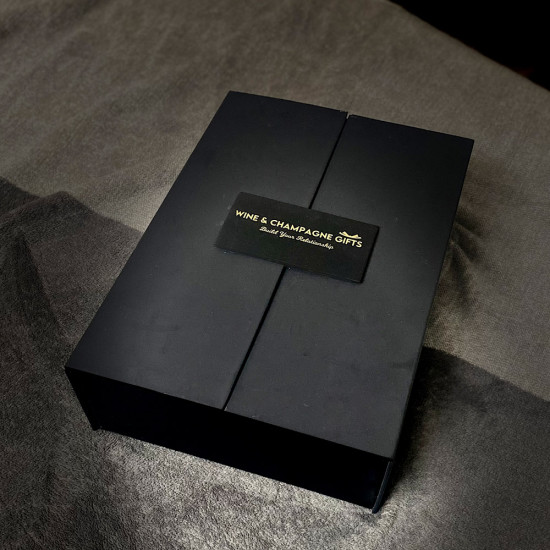 Billecart-Salmon Launches Louis Salmon With Godiva 8 PC
Stock:

In Stock

Model:

dcgb172

Billecart-Salmon
Perfect Pairing: Billecart-Salmon Launches Louis Salmon with Godiva 8-pc

What a clever pairing of classic champagne with cocoa-infused delectableness! Gifting our Billecart-Salmon with Godiva 8-Piece Gift Set is a considerate way to impress a champagne lover or someone with a sweet tooth on your list. Putting aside individual preferences, this is a magnificent gift option for major occasions such as a birthday, an anniversary, or graduation.
In this gift set, the classic Billecart-Salmon Blanc De Blancs Brut champagne is paired with a premium box of Belgian-style chocolates from Godiva. Every single second spent with them together feels like paradise, thanks to the way the crispness of champagne and the boldness of cocoa complement one another wonderfully.
As the name "Blanc De Blancs" indicates, this champagne is composed entirely of white grapes, specifically Chardonnay. It has a pale gold hue and draws a remarkably fine mousse. A single pour clouds aromas of crisp golden apple, lemon, almonds, elderflower, and crushed chalk. On the palate, it is seamless, with a reviving acidity spine and a long, mouthwateringly mineral finish.
The classic Godiva golden box, on the other hand, contains eight individually compartmented chocolates. There are various tastes and textures, including velvety truffles, silky caramels, and brittle pralines. Every piece is uniquely crafted, and will leave the recipient's tongue coated with an unforgettable flavor.
Overall, this champagne and chocolates gift set is a thoughtful option for a recipient who appreciates a touch of luxury in a present and for occasions that call for delectable treats. Therefore, place your orders with us immediately to add a considerate touch to your upcoming festivities. You can even choose to personalize this bottle of champagne with our "hand-painted bottles" or "custom-printed bottles" facility.