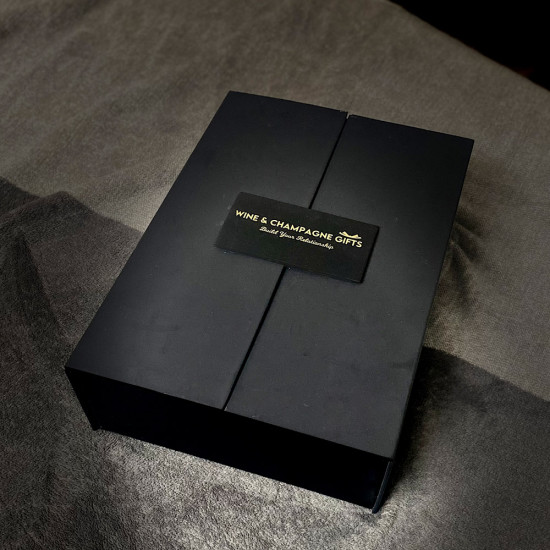 -18 %



Beau Joie Champagne with Godiva 8 Pc Chocolates Box
Stock:

In Stock

Model:

dcgb130

UPC:

5673600200

Beau Joie
Make an Impression with our BEAU JOIE Champagne with Godiva 8 PC Chocolates Box
The Beau Joie Champagne and Godiva 8-piece Gift Set is the best gift for people who like both champagne and chocolate. This fancy set comes with a bottle of Beau Joie Champagne and an assortment of eight delicious Godiva chocolates in a stylish gift box that is great for any occasion. Whether you want to celebrate a birthday, a housewarming, or just give yourself a treat, you are covered.
Beau Joie Champagne is a premium champagne that is sure to impress. Made from the finest grapes in Epernay, France, and crafted using traditional methods, Beau Joie is a champagne that embodies sophistication and elegance. The sleek and stylish copper casing of the bottle adds an extra touch of luxury, making it a standout gift for any celebration.
Godiva, on the other hand, needs no introduction. The Belgian chocolate brand is renowned for its rich and decadent chocolate creations, and this gift set includes eight of their most popular flavors. From dark chocolate ganache to creamy milk chocolate praline, each chocolate is a delight for the taste buds and pairs perfectly with the effervescence of the Beau Joie Champagne.
Together, Beau Joie Champagne and Godiva chocolates create a pairing that's simply irresistible. The crisp and refreshing taste of the champagne cuts through the richness of the chocolate, while the chocolate's sweetness brings out the champagne's fruitiness. It's a match made in heaven!
So don't let the slabs run out and place orders for this ultimate gift set today from the comfort of your home or office! Our delivery services allow you to deliver this set with just the right care and punctuality, and in case of any unforseen hindrance, we have got you covered.
In the Gift Box
Beau Joie Champagne Bottle 750 ml

Godiva 8 PC Chocolates Box