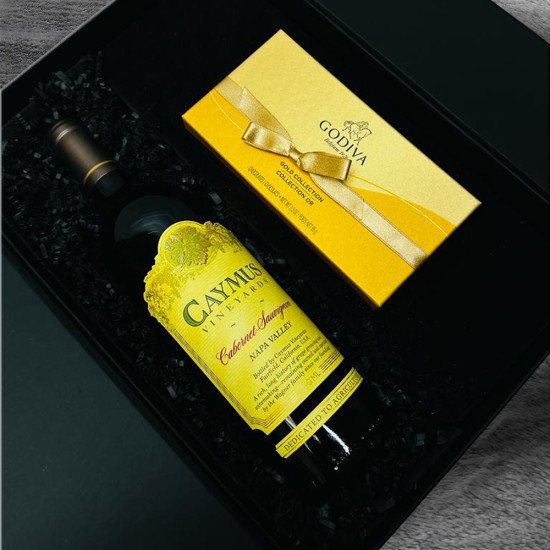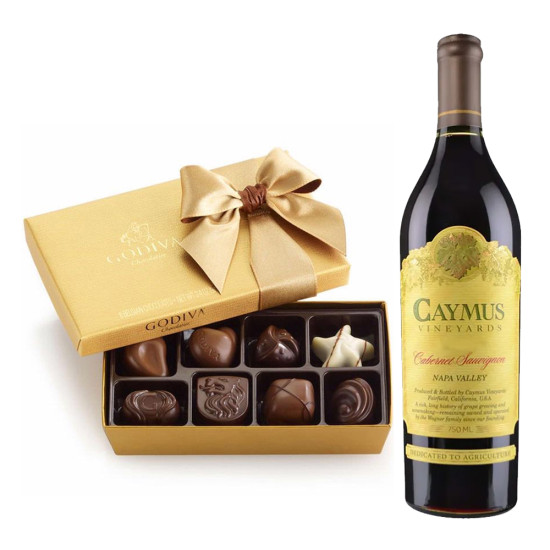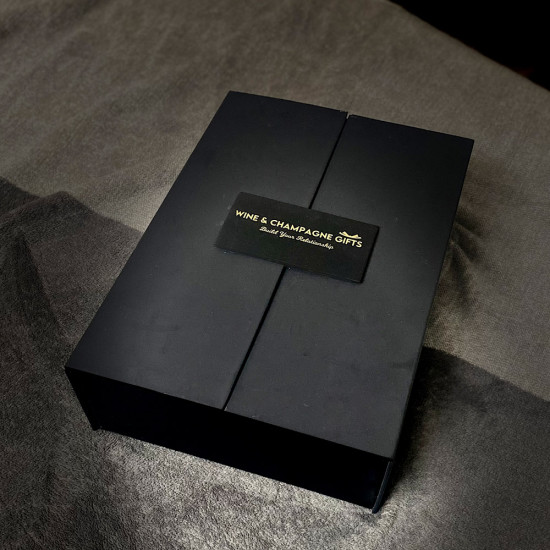 Caymus Cabernet Sauvignon with Godiva 8 Piece Gift Box
Stock:

In Stock

Model:

dcgb305

UPC:

17224712107

Caymus
Caymus Vineyards Napa Valley Cabernet Sauvignon with Godiva 8 PC Chocolate box.
The Caymus Cabernet Special Selection wine and Godiva 8-Piece Chocolate Gift box is a remarkable assortment for the wine enthusiast or chocoholic on your list of gift recipients. It includes a bottle of robust Caymus cabernet created by Caymus Vineyards and a box of Belgian-style Godiva chocolates. As the epitome of sophistication, it is a thoughtful gift for birthdays, housewarmings, and other intimate occasions.
The wine is from the Napa Valley region, and each drop reflects the exceptional terroir and meticulous winemaking techniques used in its production. It is rich in Cabernet sauvignon grapes and approachable for those who prefer tannic and sharp wines. It has a dark hue and a bouquet composed of cassis, blackberry, and liquorice aromas. It has a delicious, well-balanced flavor with subtle notes of cassis, liquorice, and dark fruits.
Product Details
Caymus Vineyard Cabernet Sauvignon 750 ml

Godiva Chocolate 8 Piece Gift Box

On the other hand, the Godiva golden box has eight chocolates that are each in their own separate compartments. Included among the available flavor and texture combinations are dark chocolate, milk chocolate, hazelnut praline, and raspberry ganache. Each piece of chocolate is handcrafted with passion and attention to detail to ensure a singular flavor experience.
When the intense cocoa surge meets the wine's bold personality, the result is a palate experience that can only be described as heaven-like. This wine and chocolate gift set is a thoughtful option for those who appreciate the finer things in life and for special occasions that call for delectable delights. Therefore, do not delay; send in your orders today to add a thoughtful touch of elegance to your upcoming occasions.