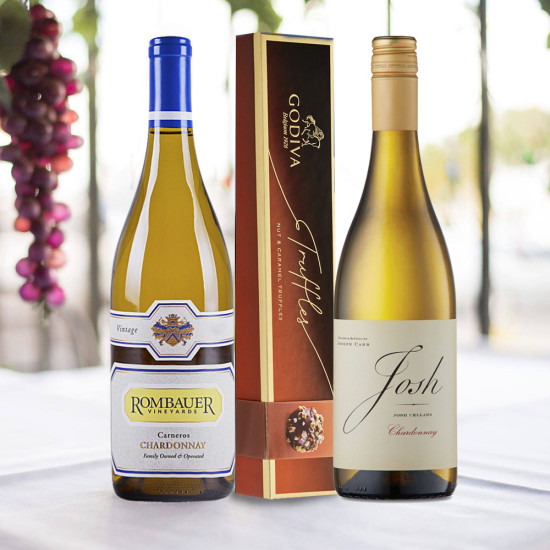 -8 %
Josh Cellars & Rombauer Chardonnay Gift Set
Stock:

In Stock

Model:

dcgb166
Josh Cellars
If you know someone who enjoys chardonnay, you've come to the right place. Our Chardonnay gift set features delectable combinations of Josh Cellars, Rombauer Chardonnay wine and Godiva chocolate. These Chardonnay Gift sets are simple to love and even simpler to give to a Chardonnay enthusiast. This gift set includes three bottles of our handcrafted Estate Chardonnay, which is sure to please any white wine connoisseur.
Products in this basket:
Josh Cellars Chardonnay – 750ml

Rombauer Chardonnay-750ml

Godiva Chocolate Box 
This elegant gift set can be ordered online and delivered to your door using our simple online delivery services. All of our products are carefully packaged and delivered.