10 Sep

Posted By
0 Comment(s)
523 View(s)
American culture has elevated the popularity of Bourbon whiskey because it is the classic Native American spirit. Its natural delivery of a golden-amber color, silky texture, and flavors have made it a favorite among spirit fans, critics, and connoisseurs.

This spirit's all-natural hue comes from its careful selection of grain (at least 51% corn), absence of any additive, maturation in single-use charred oak barrels, and conscious check on climate constraints. Whether it's matured for 7 years or 12 years, a fine bourbon whiskey is the perfect charm for making any occasion feel more royal.
An amber-hued Bourbon gift set is the ideal honeysuckle to give for any occasion, from birthdays and anniversaries to work parties and other corporate gatherings. Take a look at the aforementioned labels that stand out as best bourbon for gifts for all whisky-spirited recipients. These are the Top Bourbon Brands in America, renowned for their ability to create bourbons of unparalleled delicacy.
Top 10 bourbon brands



Pappy Van Winkle
Pappy Van Winkle has been creating bourbon since 1893, and the company's motto is "We manufacture good bourbon at a profit if we can, at a loss if we must, but always fine bourbon." Its bourbons labeled by Kentucky's Buffalo Trace Distillery are a draw for any spirit connoisseur.
Every bottle of Pappy is a weeded Kentucky Bourbon with a softer character than standard bourbons because of a higher proportion of wheat in the mash. Annually, only 7000-8000 cases of bourbon aged over a decade are released by the company in editions of 15 years, 20 years, and 23 years.
In the early 1990s, it was given a high rating by the Chicago Beverage Testing Institute and many other chefs, beverage journals, and critics. When you give someone a pappy, you're giving them a piece of something truly rare.
Basil Hayden
Booker Noe, a self-proclaimed "master distiller," founded Basil Hayden in 1992 so that he could produce bourbon the way he liked it: peppery yet smooth, rich yet sweet. The long finish and imposing presence of these bourbons have earned them widespread acclaim.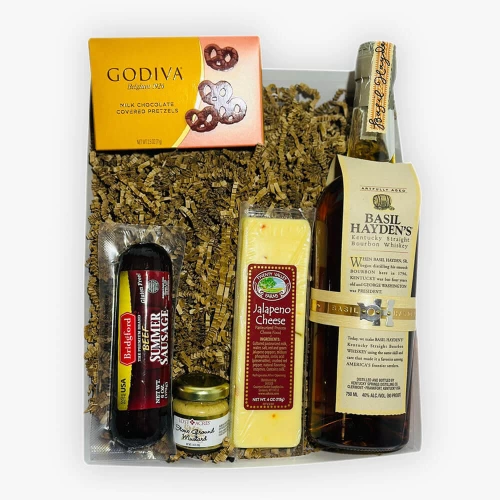 With a golden brown foiled impression, its spirit usually contains 40% alcohol by volume. Basil's bourbons contain a whopping 50 percent more rye than any other brand in the world. If you take a deep breath in, you can smell deep tints of fruitiness and latex paint punch. A well-aged spirit, it is a perfect creamy spirit to greet a recipient with.
William Larue Weller
W. L. Weller is a brand of "wheated" bourbon whiskey that was founded in 1849 and manufactures classic bourbons at the Buffalo Trace Distillery in Frankfort, Kentucky. Weller, like all bourbons, is distilled from a mash that contains at least 51% corn (maize), but for a mellower, smoother flavor, wheat is used as a secondary grain. This particular label is distinguished from others in the category by its wheated bourbon formula rather than rye as the primary grain.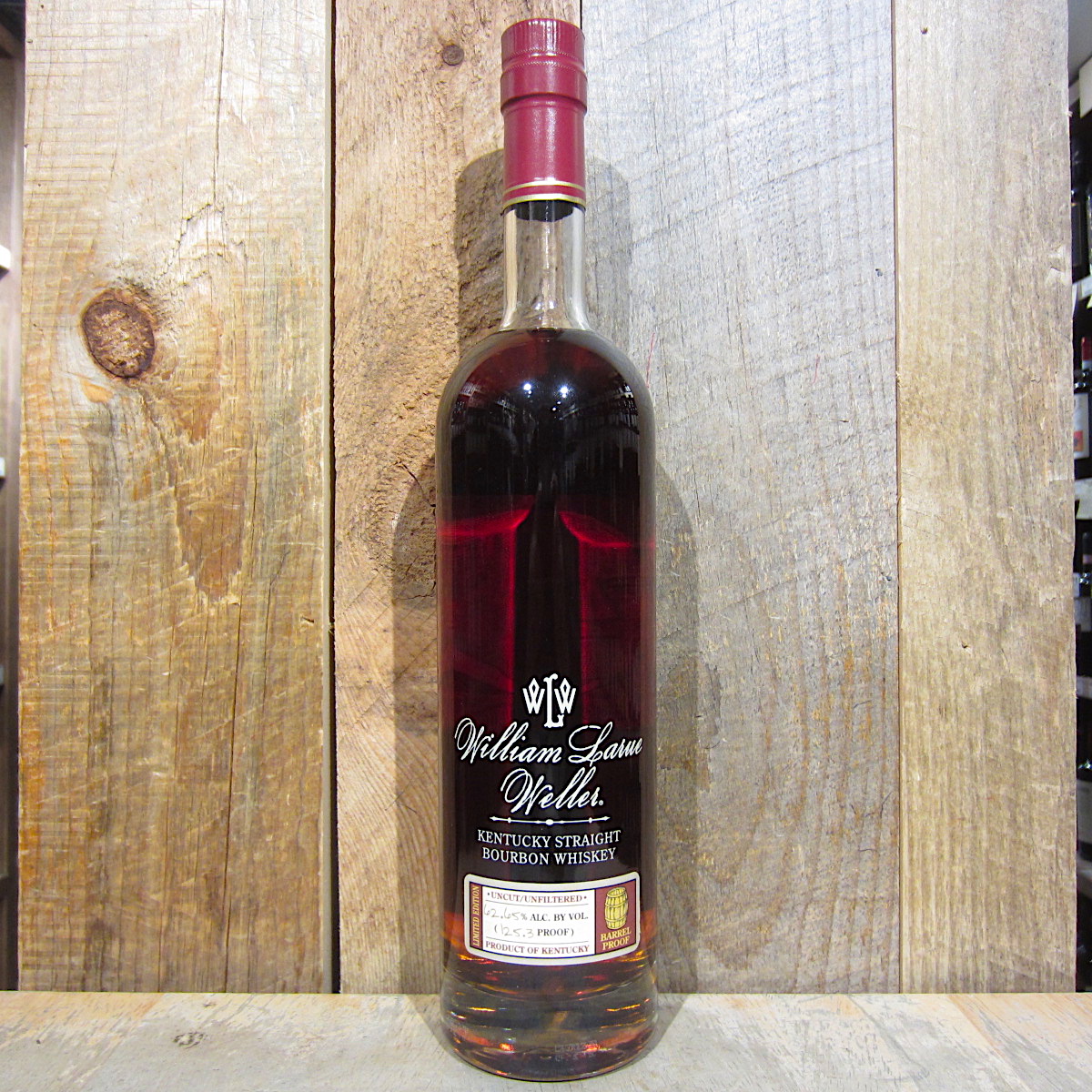 Many well-respected critics and spirit tasting competitions have praised William Larue Weller's legacy. Jim Murray, an expert on alcoholic beverages, ranked William Larue Weller Bourbon as the "Second Finest Whisky in the World" in his 2015 book, Jim Murray's Whisky Bible.
Stagg Jr.
If you're looking for a near- perfect whiskey to gift, look no further than George T. Stagg. When legendary bourbon distiller E.H. Taylor ran into hard times, a young Kentucky youngster named George came up with the idea of distilling whiskey on his own to help out. George T. Stagg is widely recognized as the man responsible for building the most prosperous American distillery of the 19th century.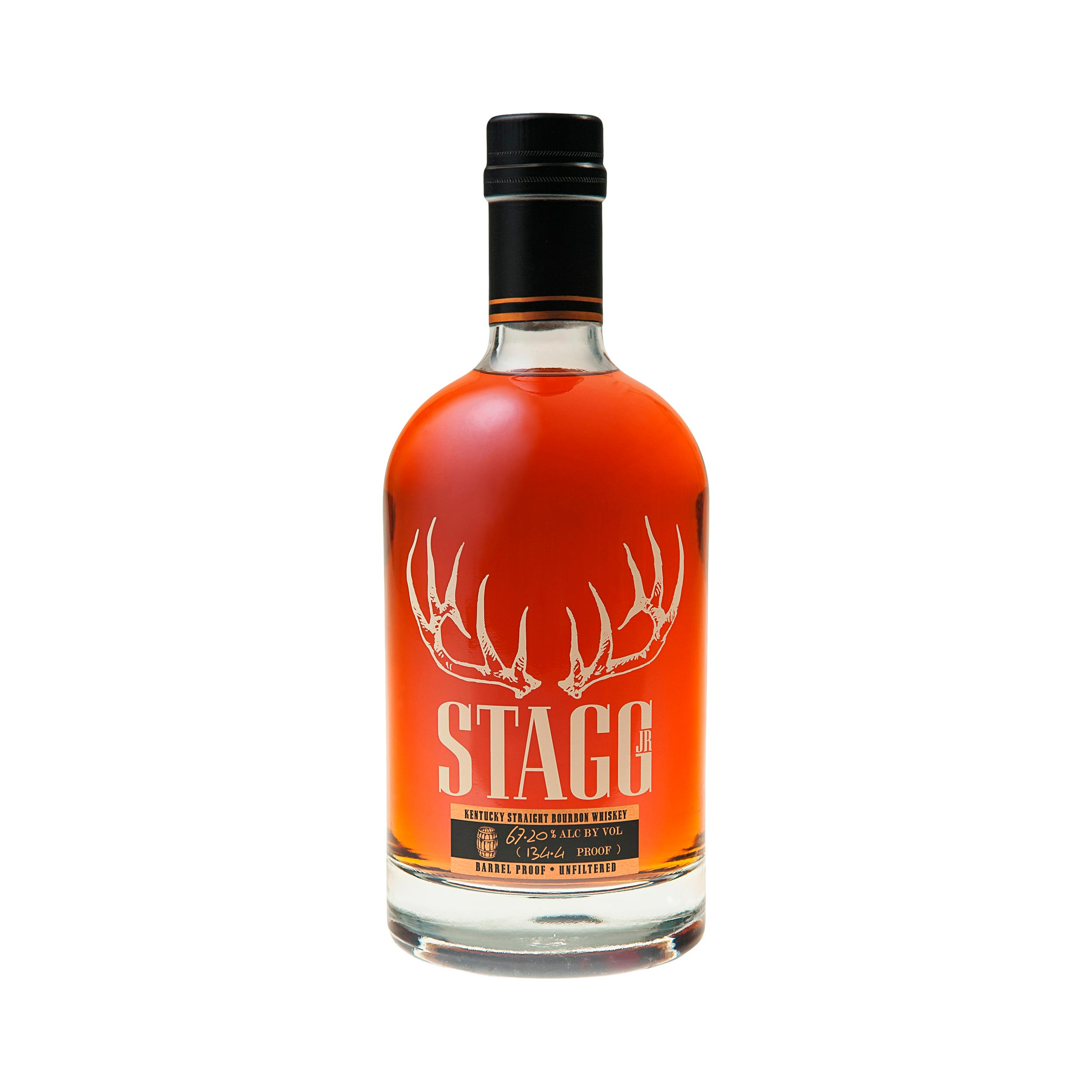 The whiskey you get from a bottle of George T. Stagg has been aged for at least 15 years in a brand new charred oak barrel. Drink it neat or on the rocks; either way, you'll get a taste of time-honored craftsmanship.

Stagg, like the man who invented it, is always served uncut and unfiltered, giving each sip a feeling of raw power. In the latest news, Stagg Jr. was awarded the prestigious 2022 Gold in the International Spirits Challenge.
Maker's Mark
William "Bill" T. Samuels Sr. and his wife, Margie founded Maker's Mark in 1953. After the sixth-generation bourbon distiller, Bill Sr., threw the family's 170-year-old bourbon formula into a bucket fire, they were set out on a blazing quest to create a truly exceptional bourbon. In an effort to hasten the aging process, Bill baked loaves of bread with various grain blends and flavored them with spices and herbs.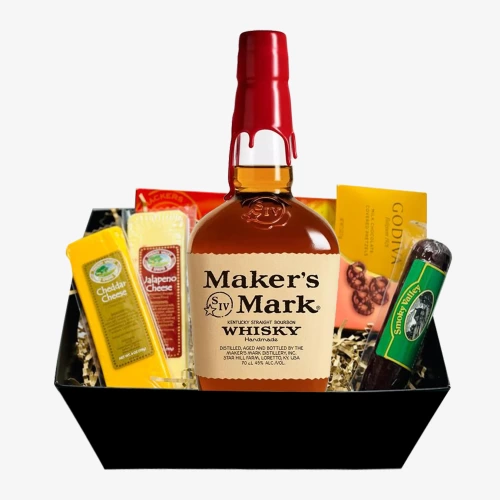 The final mash bill included corn as the primary grain, malted barley, and soft red winter wheat-key to Maker's subtle sweetness instead of spicy bite of rye.

If you're looking forward to sending bourbon Online as a present, Maker's Mark is a top pick. The whisky in its signature wax-sealed bottles is absolutely great.
Colonel E. H. Taylor
Colonel E.H. Taylor, known as the "Father of the Modern Bourbon Industry," had the foresight to improve the distilling process and increase the authenticity of bourbon, therefore he was honored with the naming of this distillery.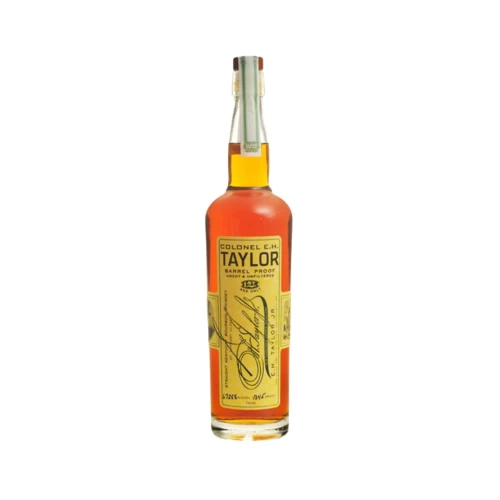 He showed off the copper vats used for aging alcohol, the modern grain mill, the column stills, the steam boilers, and more. These elements combined to sabotage the popularity of the Colonel's bourbons, which are still known for their superior quality.

A popular brand of bourbon, Colonel's is available in a wide range of expressions, from Bourbon Small Batch to Barrel Proof, and is prized for its smooth taste, balanced mash profile, and careful aging in charred oak barrels.
Old Forester
Old Forester is a brand of Kentucky straight bourbon whiskey that was established in 1870. It was the first bourbon to be marketed only in bottles that were sealed up. It all started when George Garvin Brown realized that doctors were always complaining about the unstable quality of existing medicinal whiskies. This inspired him to create his own whisky.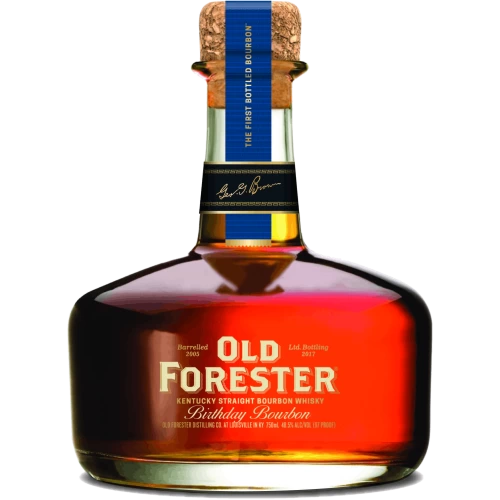 When making Old Forester, a mash bill consisting of 72% corn (maize), 18% rye, and 10% malted barley is used. Its mash bill has been described as "quite standard" and as "richer in rye than most bourbons." So in order to treat someone with generosity, a honey hued Old Forester Bourbon Gift Bottle is a perfect go.
Rock Hill Farms
Rock Hill Farms is a premium single barrel bourbon that takes its name from a fertile section of land adjacent to the limestone waters of the Kentucky River. The river's ferocity is a metaphor for the inherent smoothness of the bourbon and the mash that goes into making it.
Rock Hill Farms has been called "The World's Greatest Bourbon" by Washingtonian Magazine. A bottle of this bourbon is like giving someone a little piece of the wilderness.
I.W. Harper
The I.W. Harper brand, which has been popular with American consumers since its initial release in the 1870s, continues to gain popularity.
This legendary label has maintained a classic elegance throughout the years, and their premium bourbon whiskey is living proof of their original excellence. Anytime, Anywhere, It's Always a Pleasure is the brand's motto, and the Bowing Man in the logo represents that sentiment. Be generous with your loved one on this long-awaited occasion by pouring them a bottle of I.W. Harper's legendary bourbon.
Knob Creek
Knob Creek is a popular brand of bourbon whiskey produced in the U.S. state of Kentucky. The primary expression of the brand is one that has been matured for nine years and bottled at 100 percent (more above the minimums of 4 years and 80 proof mandated by the U.S. Federal government). Knob Creek is packaged in rectangular bottles that are sealed with wax and may have a cork or a twist-off cap.
Rich in amber brown color, Knob Creek is a go-to for many booze connoisseurs and the ideal Bourbon Gift for surprising a special someone on a long-awaited occasion.
11. Buffalo Trace

To this day, Buffalo Trace remains the most lauded American distillery, offering a wide variety of award-winning bourbon brands, collections, and expressions. The commitment to producing high-quality bourbon whiskey has been at the heart of this distillery since its founding in 1775. It is located at Bourbon Land - Kentucky. Its approach to both tradition and innovation has risen it to the top of the world's legendary spirits producers. The name "Buffalo Trace" is a symbolic of tranquilly and abundance beginning to flow into your life, making it the perfect choice for any bourbon fan.
In conclusion, that does it for the best American-made Bourbons. Our online store is filled with a wider range of impressive Rare Whiskey Collection and Bourbon Gift Baskets, giving you greater leeway to make your purchase. Our Bourbon delivery services promise to deliver any orders ordered within the United States with safety and punctuality. So place your orders today to buy bourbon gift baskets online from our best gift collections!

Frequently Asked Questions:
How can I choose a bourbon to give as a gift?
If you want to wow someone with a stylish bourbon greeting, you need to take into consideration the recipient's tastes . For instance, if the recipient likes their bourbon on the sweeter side, opt for Maker's Mark rather than the rye-heavy Basil Hayden. If you put some consideration into how much you want to spend and what will wow the recipient the most, giving presents becomes a snap.
How many different bourbon brands are there?
There are various bourbon brands with experience manufacturing quality spirits. We have a broad choice of bourbon presents listed in our store, you may recognize your favorites with varied maturity, grain varietals, aromas, flavor notes and depth. These are the best Bourbon gift ideas, imbued with the utmost sophistication.
Do you have any suggestions for good bottles of bourbon to give as presents?
You can choose from our best-sellers, like Small Batch Knob Creek, Blanton's Bourbon Single Barrel , and the popular bourbon.
Facing Trouble While Gifting Bourbon in the USA ?
Mail: [email protected]
Call/WhatsApp: +1.202-459-8489
Directly Chat Live With Our Agent