Showing 1 to 5 of 5 (1 Pages)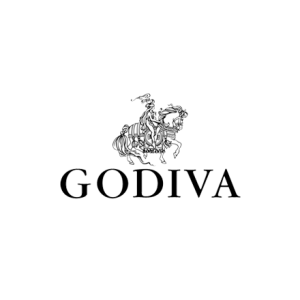 Godiva Chocolate Gift Baskets
Godiva Chocolate is a Turkish-owned chocolate maker brand that was earlier founded in Belgium in 1926. Wrapped beautifully in a golden-covered pack with bold red hand-tied silk ribbon, the Godiva Chocolates 26-Piece, 8-Piece, and 9-Piece Box is a delight to have. All the chocolates taste creamier and are rich in taste, and we care for you, so these chocolates are absolutely gluten-free. The box of Godiva Chocolates can be paired up with any wine or champagne, or you can buy them individually to gift on any of the falling occasions on your calendar. Our Godiva Chocolates 26 Piece Box includes the below flavors which are absolutely one of the tastier chocolates you have ever had.
Have a glimpse on the flavors below:

Milk chocolate pecan caramel duet

Dark chocolate eclipse

Dark chocolate coconut

Dark chocolate raspberry velvet

Milk chocolate hazelnut heaven

Milk chocolate creme puff

White chocolate snowflake

Milk chocolate almond caramel

Dark chocolate ganache bliss

Creme brulee truffle

Dark Lava Cake Truffle

Milk chocolate ganache bliss
We are delivering these indulgent, gourmet treats to feed your cravings at your doorstep, with a minimum delivery time of sixty minutes for all local addresses. We take all preventive measures while delivering the product to ensure safe and hassle-free delivery.