Showing 1 to 7 of 7 (1 Pages)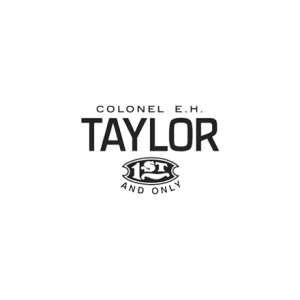 EH Taylor Bourbon Whiskey



E. H. Taylor bourbon is a premium bourbon made by Buffalo Trace Distillery in Kentucky. It is named after Colonel Edmund Haynes Taylor Jr., a bourbon pioneer who played a major role in the growth of the bourbon industry.
How E.H. Taylor is made?
E. H. Taylor bourbon whisky is produced from a high-quality mash bill of corn, rye, and malted barley. It is aged in new, charred oak barrels for at least 6 years. The result is a smooth, complex bourbon with a rich flavor profile of caramel, vanilla, and spice.
EH Taylor bourbon is available in four expressions: Small Batch, Single Barrel, Four Grain, and Barrel Proof. Each expression has its unique flavor profile, making it a great choice for bourbon enthusiasts of all levels.
EH Taylor and Gift Baskets - Same day
At DC Wine & Spirits, we have a wide selection of E H Taylor bourbon and gift basket sets for every occasion whether it is birthday, wedding, christmas, or new year celebration. We offer same day delivery in some areas of DC and NoVA, We also provide same-day shipping in other locations while ordering before 2 pm on working days. So if you're looking for a delicious and authentic bourbon, be sure to check out our selection of EH Taylor bourbon today!
Here are some additional details:
E.H. Taylor bourbon is made in small batches, which results in a more consistent flavor profile.

E.H. Taylor bourbon is aged in warehouses that were built by Colonel Edmund Haynes Taylor Jr. himself.

E.H. Taylor burbon is a popular choice among bourbon enthusiasts and collectors.

E.H. Taylor Bourbon has won numerous awards, including the 2017 Double Gold Medal at the San Francisco World Spirits Competition.
Also, Explore
Bourbon Gift Baskets | Japanese Gift Baskets | Rare Whisky Collection | Scotch | Personalized Bottles | Alcohol Gift Baskets | Wine Gift Baskets