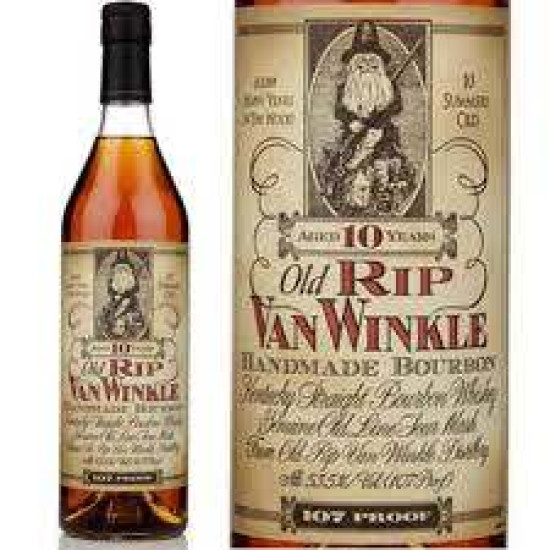 Old Rip Van Winkle 10 Year (Pappy 10)
Stock:

In Stock

Model:

dcrw015

UPC:

089319123679
Old Rip Van Winkle
Product Details
Category
Bourbon
Region
Kentucky, United States
ABV
53.5%
Years Aged
10
Old Rip Van Winkle 10 Year 750 ml makes it unique and rich due to its taste which is a blend mix of mellow, sweet and toasty flavors. Order with us today.
Category: Bourbon
ABV :53.5%
Region: Kentucky, United States
Aged; 10 years
Old Rip Van Winkle 10 Year 750 ml has a very clean and soft taste note similar to that of fresh washed comforter. The red-skinned plum, rainier cherry and fresh grain together when paired makes a blend of fruity, sweet nose which resembles of a summer cobbler. Order to taste this blend of freshness and a soothing flavor.